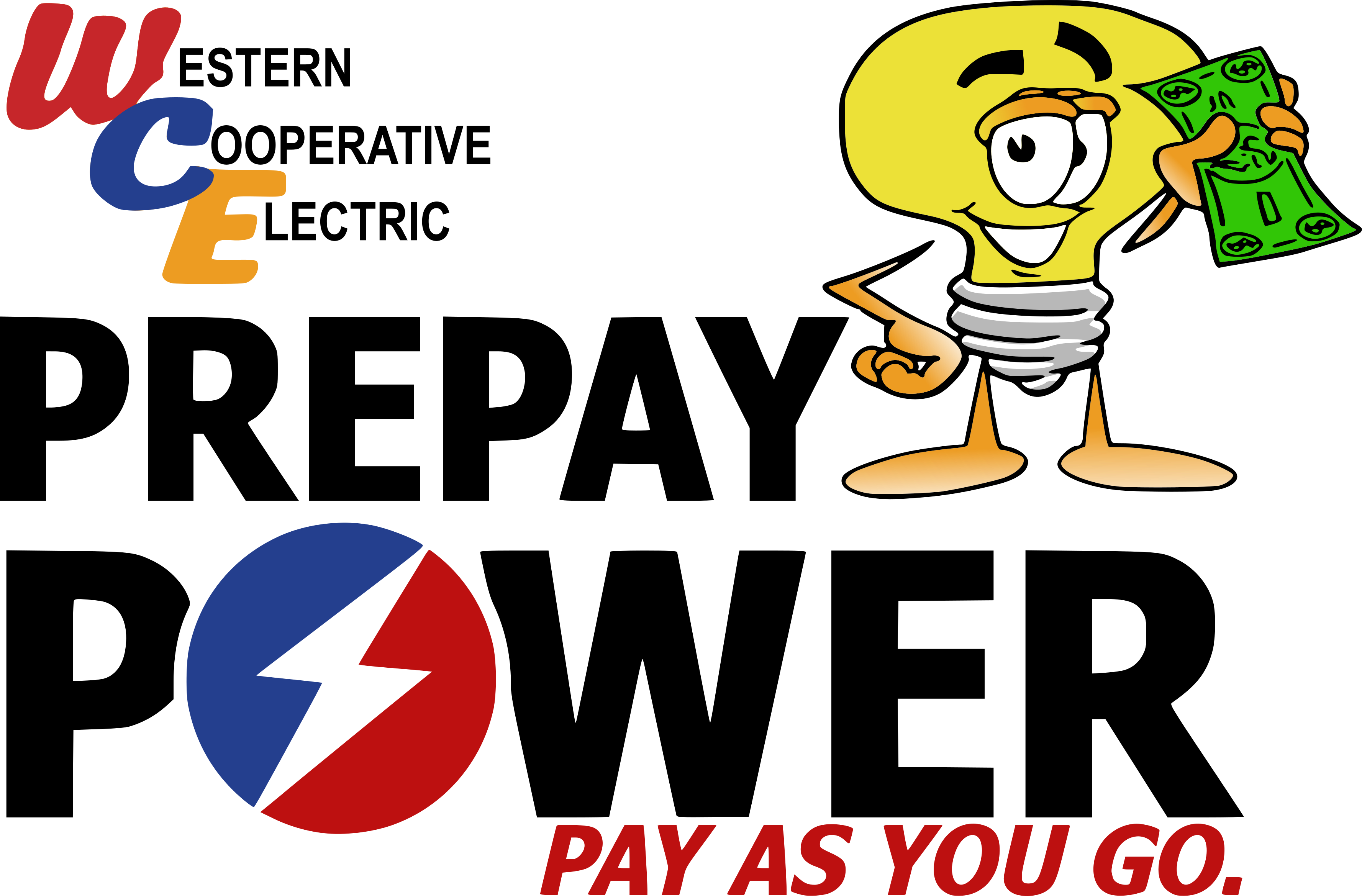 No deposit. No late fees. No due date. No monthly statements. You choose when and how much electricity to purchase.
Western Cooperative Electric's Prepay Power program is changing the way members pay for their electricity. With Prepay Power it gives you the flexibility to better manage your budget by making smaller, more frequent payments on days it's right for you, instead of a single, larger payment on a fixed due date. Or maybe you just want to continue making one payment per month but have the flexibility of choosing your payment date, and that's okay, too.
Since you are paying as you go, Prepay Power makes you more aware of your energy consumption. The more electricity you use, the quicker you will have to recharge your account. By tying Prepay Power and SmartHub you will not only be able to see your usage for that day, week, or month, but you'll also know how much you spent in that time frame, and more importantly where you can save.
To apply, please fill out the Prepay Power Contract, and return it in person or via mail or email to Western@westerncoop.com.