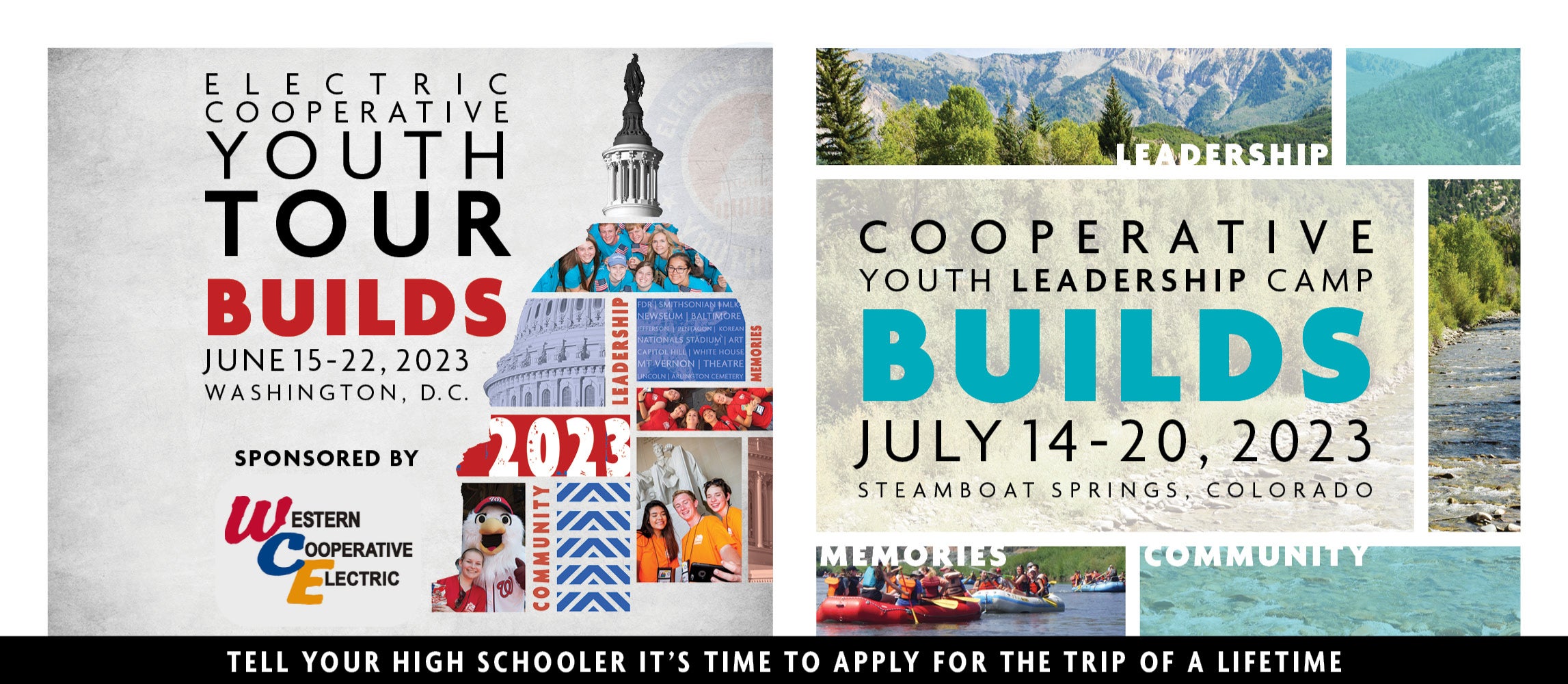 Now Accepting Applications for Youth Trips and Leadership Scholarships!

High school juniors are eligible for a $1,000 scholarship and youth leadership training opportunities!
Youth Leadership Scholarships and all-expenses-paid leadership trips to Washington, D.C., and Steamboat Springs, Colorado, are available for high school juniors whose parents or guardians are members of Western Cooperative Electric.
The top four students will receive $1,000 scholarships, with the fifth-place student receiving the $250 Darrell Brown memorial scholarship.
Contestants must complete the application by Jan. 10, 2023.
Upon receipt of the application, contestants will be mailed an entry packet.
Finalists are scored and selected based on a short essay, an open-book quiz, and a remote interview.
Interviews will be conducted in mid-February.
Two students will have the opportunity to attend Cooperative Youth Leadership Camp in Steamboat Spring, Colorado, and two students will win an opportunity to tour the nation's capital in Washington, D.C.